GCA's Card Talk
Issue 34
November, 2016
Convention Wrap Up, LOUIE Calls for Entry and More News in this Month's Card Talk.
Card Talk is a GCA member newsletter, published six times per year, providing members with information on the latest trends and issues that might impact the industry and their businesses, and also offers meaningful opportunities for information exchange and business development. Content for Card Talk comes from GCA leaders, volunteers, members and staff. Questions regarding the latest issue may be directed to our Communications Manager, Naomi Gitlin.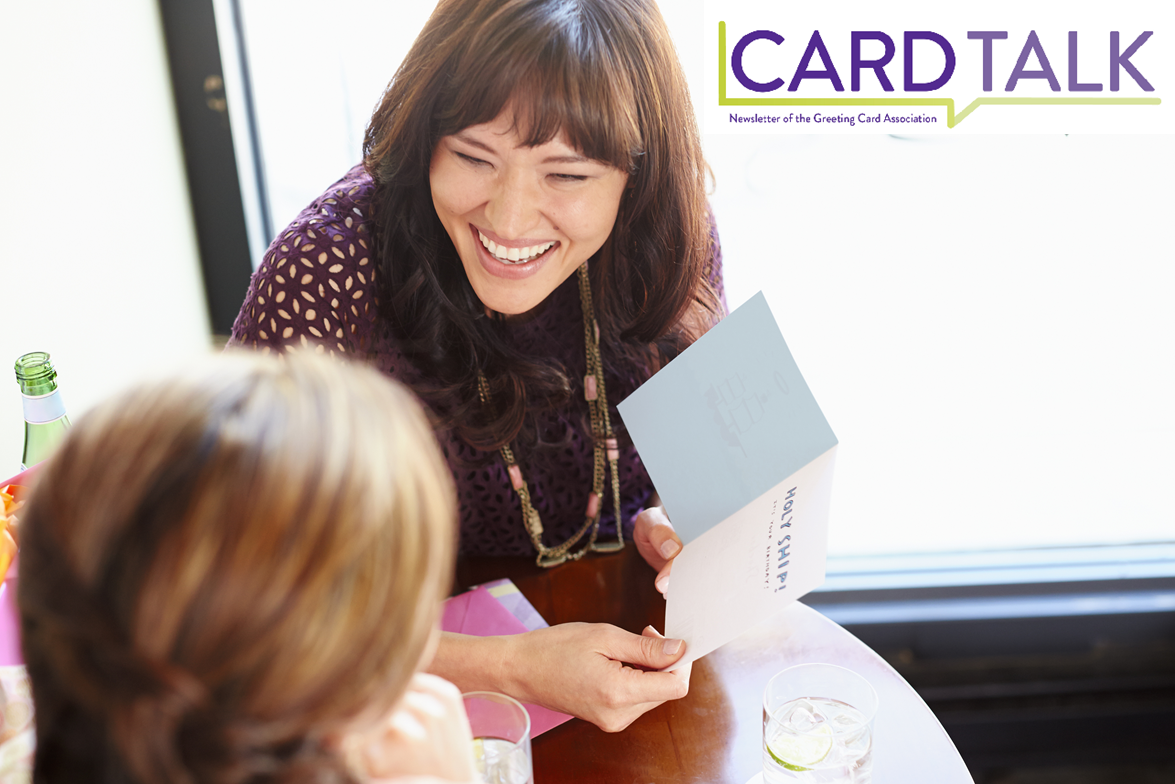 Submit an article for Card Talk!
From the President
Dear GCA Member:
It's been a busy fall at the GCA and I want to update you on how we are continuing to support you in your business and the industry as a whole:
Member News
Welcome New Members
We are pleased to welcome the following new members: Brittany Banks Illustrations + Paper Goods, Baby Bummers Cartoons LLC, Falling Leaf Card Co., Wee the Veggies, Bahri Paper, Ntent Stone Therayp, Eria Di Paolo and Mum Mum Cards.  Read about these new GCA members below and in upcoming issues of Card Talk:
Committee Updates
Associates Update (by Brad Cannaday, GCA Associates Chair)
I have been honored to serve as the GCA Associate's Chair for the past two years.  It has been fulfilling to represent the Associates in such a dynamic organization.
As I pass the baton to Phil St. Germain, J.S. McCarthy Printers who I know will provide great leadership as the new Associate's Chair.
GCA Events
The LOUIE Awards Call for Entries is open!  Enter your cards by December 16th. Don't miss out!
Title: The 2017 LOUIE Awards Promise "A Universe of Wonders"
Card Talk spoke recently with Nicole Hite, chair, 2017 LOUIE Awards and vice president, Creative Studios, Hallmark Cards, Inc.