GCA's Card Talk
Issue 46
December, 2018
*Noted: the Greeting Card Expo gains momentum. Plus, find tips to get the most out of your GCA membership and more in this edition of Card Talk.
Card Talk is a GCA member newsletter, published six times per year, providing members and others with information on the latest trends and issues that might impact the industry and their businesses, as well as meaningful opportunities for information exchange and business development. Content for Card Talk comes from GCA leaders, volunteers, members and staff. Questions regarding the latest issue may be directed to our Communications Manager, Maggie Schultz.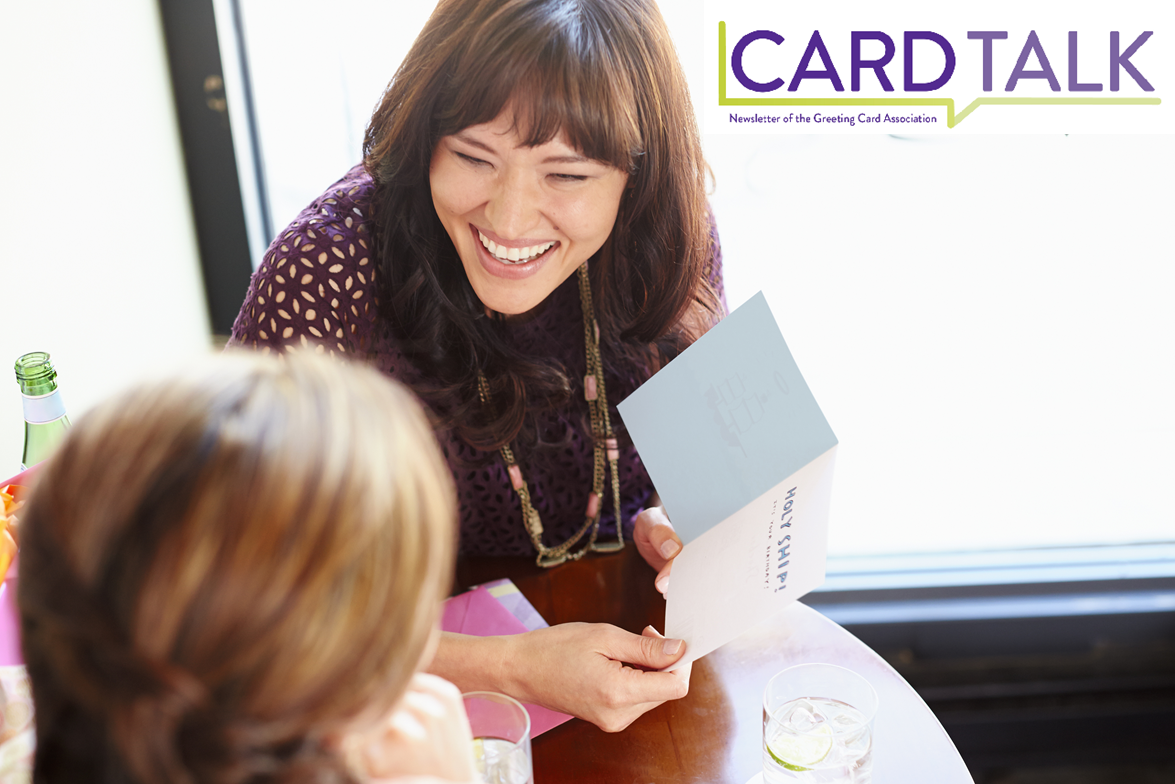 Want to write for Card Talk?
From the President
The holiday season is in full swing and our category looks spectacular at retail! In addition, according to the National Retail Federation, the holiday retail sales outlook is optimistic with expected year-over-year growth of 4.3 to 4.8%.
Member News
Welcome New GCA Members!
We are pleased to welcome our new members including Inkwell Cards, 417 Press, Notes & Queries and several others!

In the News
Member Articles and more
Check out Avanti's Feature in the Ultimate List of 25 Unique Christmas Cards and and other news about GCA members!
Committee Updates
Postal Affairs
Ongoing USPS fiscal challenges have resulted in conflicting policies for greeting card mailers and support for our industry.
Thinking of You Week

We have two highly-active campaigns in place to build awareness leading up to next September's Thinking of You Week!
And of course, we have the latest on Noted: the Greeting Card Expo.
GCA Events
January 11, 6:30p-8p; Meet Us in Atlanta

After you land at the World's Busiest Airport (aka ATL), join us at the annual GCA Atlanta Reception at AmericasMart.
February 3-6, 2019; GCA Village Returns to NSS

Space still remains. Apply to join us for our third year at the National Stationery Show in New York!