GCA's Card Talk
Issue 37
May, 2017
Spring Into the GCA Village, Tap Our Experts and Celebrate LOUIE!
Card Talk is a GCA member newsletter, published six times per year, providing members with information on the latest trends and issues that might impact the industry and their businesses, and also offers meaningful opportunities for information exchange and business development. Content for Card Talk comes from GCA leaders, volunteers, members and staff. Questions regarding the latest issue may be directed to our Communications Manager, Naomi Gitlin.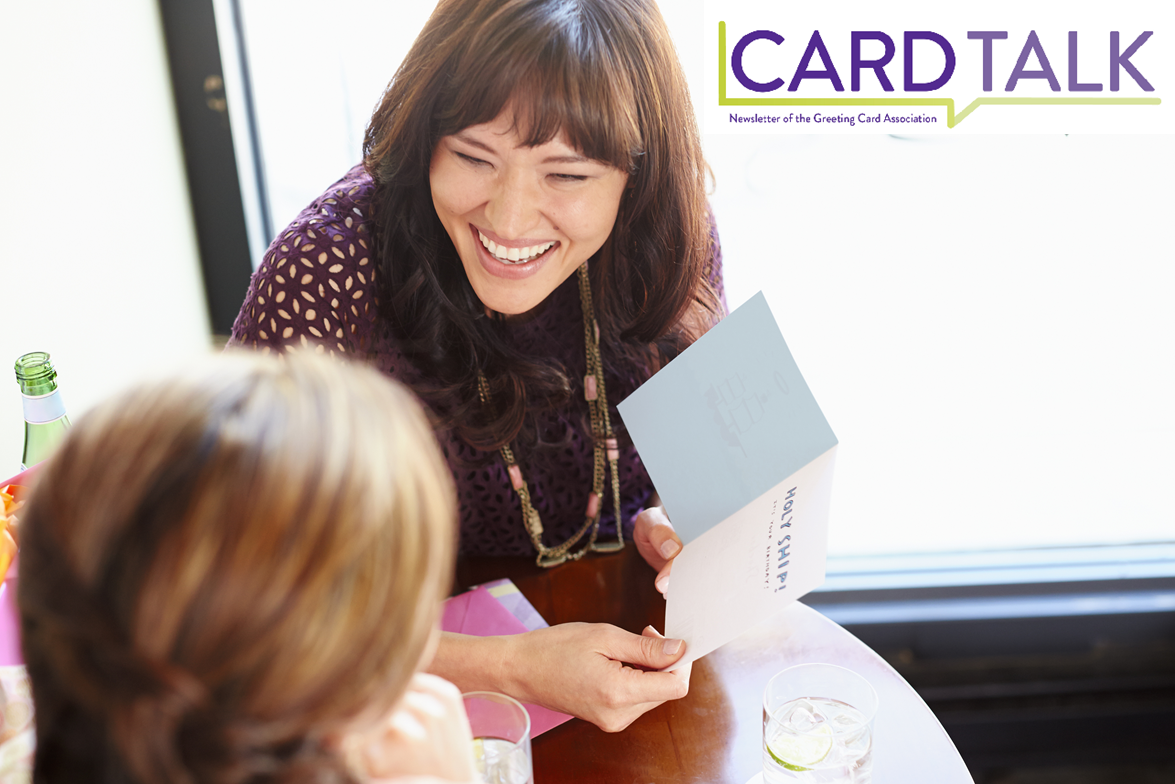 Submit an article for Card Talk!
From the President
In fewer than four weeks, the GCA Village will open, GCA Greeting Card Experts will share their knowledge, GCA Members and industry colleagues will "mix it up" at our Signature Mixer…
Member News
Welcome New Members
Welcome Amy Biggers Design (SnowPea Studios), Owosso Printing, Paper E. Clips, QP Printing, Sugarhill Card Co., Sugar Paper, Transcendent DeSigns, LLC and Warren Tales to the GCA!
In the News
From the announcement of the LOUIE Award finalist to the transformation of greeting cards into magical works of art, check out the articles in this edition of Card Talk in the news.
Committee Updates
LOUIE Awards Committee (Nicole Hite-Heleniak, Chair)
Congratulations to all of our LOUIE finalist! We're looking forward to a universe of wonders at this year's, star-studded LOUIE Awards Gala.
Ask the Expert
Instead of asking one expert – what about asking five? This year, the GCA invites you to "Meet the Greeting Card Experts" following the GCA Signature Mixer at the National Stationery Show.
GCA Events
Information on the LOUIE Awards, the National Stationery Show, and the GCA Convention can all be found on this events calendar.