GCA's Card Talk
Issue 38
June, 2017
Recap the LOUIEs, read about members of the industry using technology to blast us forward, and book your tickets for the 2017 Convention in San Diego!
Card Talk is a GCA member newsletter, published six times per year, providing members with information on the latest trends and issues that might impact the industry and their businesses, and also offers meaningful opportunities for information exchange and business development. Content for Card Talk comes from GCA leaders, volunteers, members and staff. Questions regarding the latest issue may be directed to our Communications Manager, Naomi Gitlin.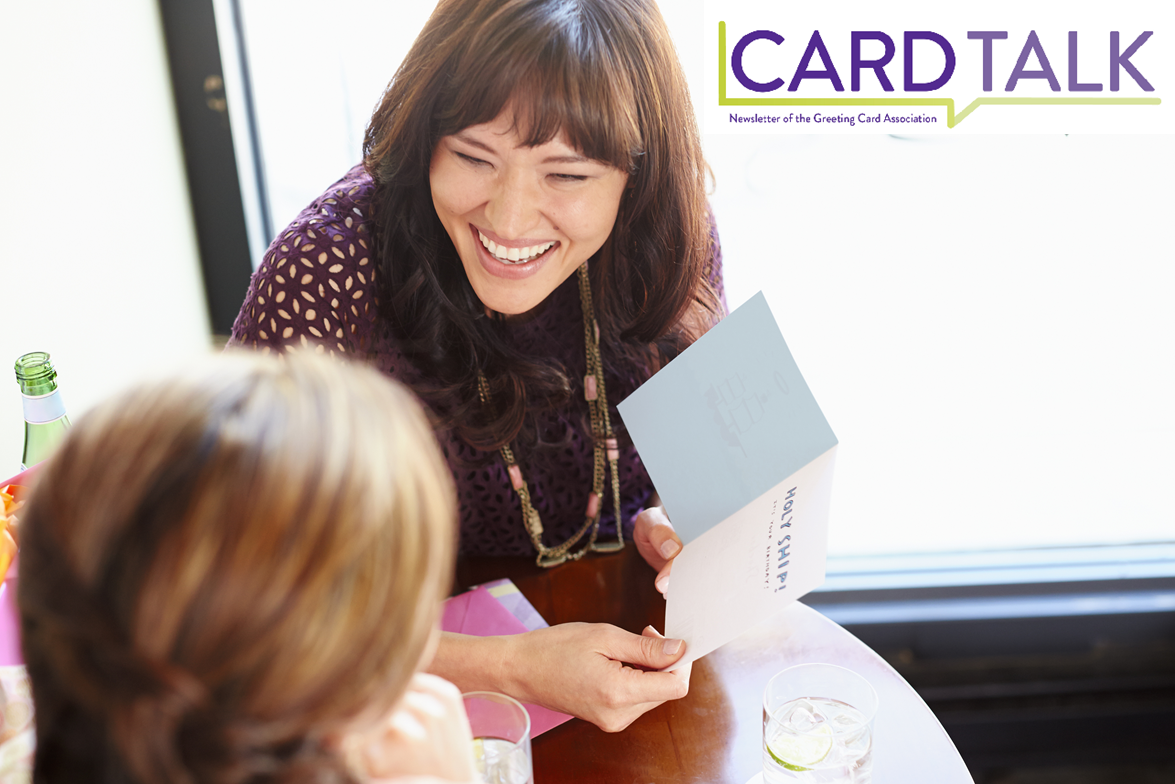 Submit an article for Card Talk!
From the President
It was great to see so many GCA members, friends and colleagues at last month's LOUIE Awards Gala, in the GCA Village, and talking with "Experts," all during yet another National Stationery Show….
Member News
Welcome New Members
A warm welcome to two of our newest GCA members Sugar Paper and Amy Biggers Design, LLC. Read about these two companies, in a "Q & A" inside.
Recap the LOUIEs
A night of intergalactic ambiance, read about the winners and those who made the night possible.
In the News
From virtual reality greeting cards to 3D replicas of two of the world's most renowned mega skyscrapers, check out the articles in this edition of Card Talk in the news.
Committee Updates
Postal Affairs Committee (Rafe Morrissey GCA Vice President, Chair)
Greeting cards convey clear and unambiguous statements of emotional connection on paper. "On paper," the fate of postal reform legislation…
GCA Events
Information on the 2017 Convention in San Diego, the Envelope Manufacturers Association (EMA) Fall Meeting, and the Atlanta Convention at America's Mart 2018.