GCA's Card Talk
Issue 40
December, 2017
USPS Marketing Campaign, New President, LOUIE Awards, and more
Card Talk is a GCA member newsletter, published six times per year, providing members with information on the latest trends and issues that might impact the industry and their businesses, and also offers meaningful opportunities for information exchange and business development. Content for Card Talk comes from GCA leaders, volunteers, members and staff. Questions regarding the latest issue may be directed to our Communications Manager, Naomi Gitlin.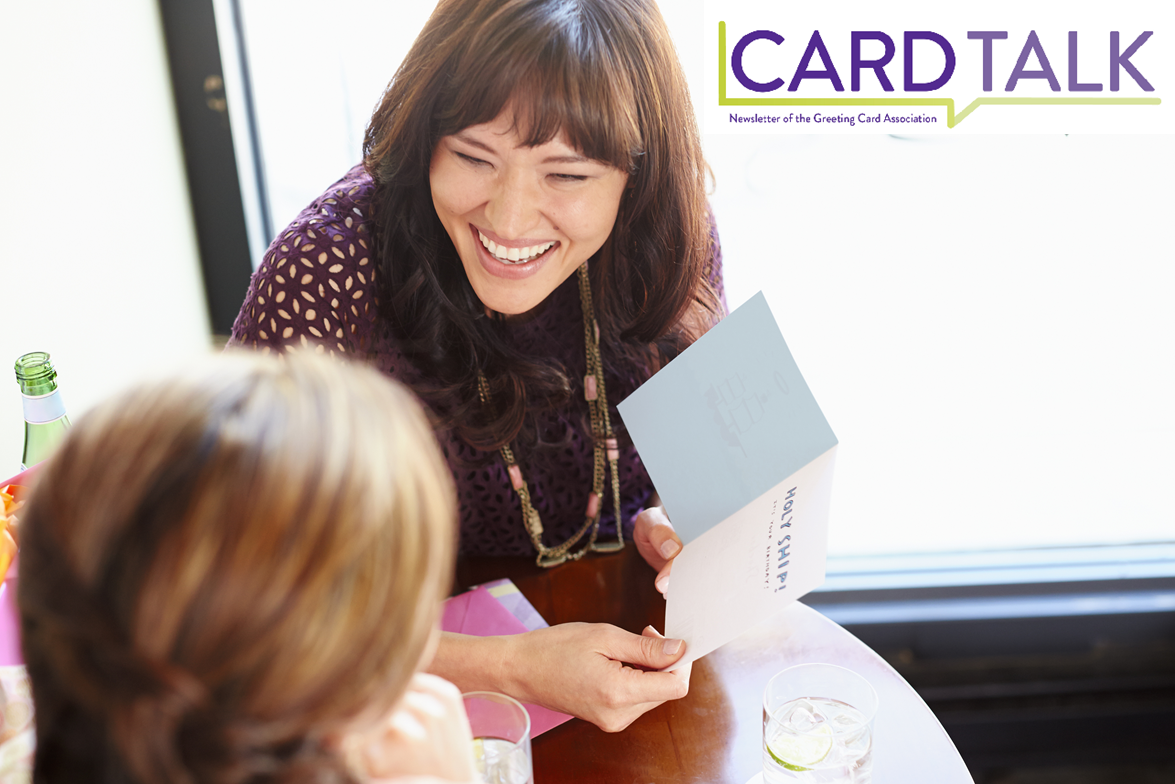 Submit an article for Card Talk!
From the Leadership
At its October annual meeting last month, the GCA Board elected Christy Kaprosy its next president, succeeding Carlos LLanso.  Kaprosy, president, American Greetings' Papyrus-Recycled Greetings Company and American Greetings' Group Vice President of Marketing, Innovation and Business Development, will serve a two-year term.
Member News
Welcome New Member
We are pleased to welcome new members, including Design House Greetings and Waste Not Paper by Paper Source. We are glad you are part of our association!
Member Spotlight
Hey there members!  I'm Kristen Stewart of Isabella James Fine Stationery.  I am a pretty new member, so the GCA asked me to write a little something for this issue of Card Talk.
In the News
Annual Convention 
GCA Welcomes U.S. Postmaster General to Annual Convention
GCA Teams Up with USPS for Holiday Card Campaign 
The GCA is joining forces with the U.S. Postal Service (USPS) on a new, cooperative, holiday marketing campaign to promote the buying and sending of greeting cards.
Committee Updates
Calling all Volunteers 
There are several opportunities for you to get involved – on the Annual Convention Committee – or the Associates Committee — or the LOUIE Awards, Membership, PR & Communications or Postal Affairs committees.
GCA Events
LOUIE Awards: Street Pop! 
"The Gala event itself will be a major departure from past programs", states Molly DelMestro, Creative Chair for the 2018 LOUIEs and VP, Creative, Viabella. Stay tuned for more information regarding our new, exciting venue and our plans to celebrate the industry's creativity and innovation.
GCA Members Convene in Atlanta in January 12
GCA is heading to Atlanta for our annual get-together at AmericasMart™.  But this year, we're saving those of you who are exhibiting at the Mart a few steps!
The GCA Village
We had such a good time, that we are coming back! The GCA Village will return to the 2018 Stationery Show in NYC this May.