GCA's Card Talk
Issue 47
February, 2019
Excitement continues to grow for *Noted: the Greeting Card Expo and other GCA events! Check out the latest news featuring GCA members & other industry updates in this issue of Card Talk.

Card Talk is a GCA member newsletter, published six times per year, providing members and others with information on the latest trends and issues that might impact the industry and their businesses, as well as meaningful opportunities for information exchange and business development. Content for Card Talk comes from GCA leaders, volunteers, members and staff. Questions regarding the latest issue may be directed to our Communications Manager, Maggie Schultz.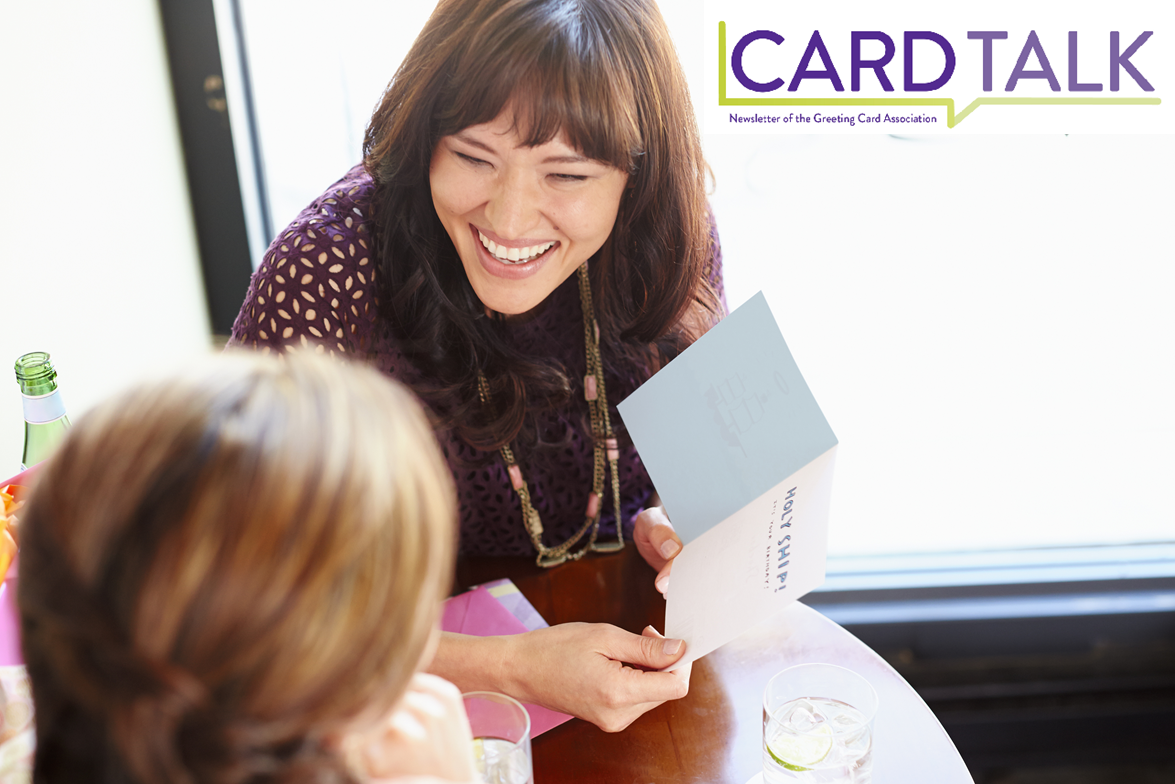 Want to write for Card Talk?
From the President
Based on the success of last year's event, our annual LOUIE Awards celebration will continue to follow a more casual format and feature a fun speakeasy theme. The event is fast approaching, taking place in Brooklyn on May 19th. 
Member Spotlight
Happy 10th anniversary to Dahlia Press, a Seattle-based boutique design and letterpress studio, and one of our newest members! Find out how they have evolved during their first decade in this edition of Card Talk.
In the News
Member Articles and more
From the successful Atlanta International Gift and Home Furnishings Market to new collections from Calypso Cards and statistics to feel good about, it's exciting news you won't want to miss!
Committee Updates
Postal Affairs
Although the shutdown prevented the early focus on postal reform legislation, there is still positive progress and updates!
LOUIE Awards

We thank all of those who submitted cards this year. At the time of Card Talk's publication, finalists were being determined. All finalists will be featured at the LOUIE Awards booth at Noted: The Greeting Card Expo, with the winners being announced at the annual LOUIEs Celebration on May 19, 2019. Join us for a speakeasy evening!
GCA Events
Noted: Meet Us at the Brooklyn Expo, May 18-20, 2019

Join more than 150 publishers and thousands of retailers for this one-of-a-kind event. 
Meet Us in Naples (Florida) in September for the GCA's Annual Convention

You won't want to miss the education, insights, fun and unique activities that only the GCA Convention provides.